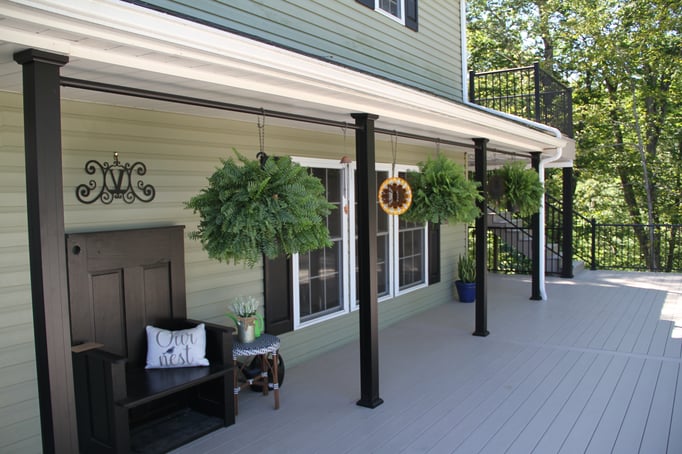 Gray or brown decking. Black railing with square balusters. White post wrap. There is a reason these colors and styles are classic. They look great and work well together!

But what if you want to mix it up with a different kind of look. Maybe you're not a black-and-white-and-gray kind of person. Or maybe you just want to add some flair to your deck. Here are three things you can do to make your deck stand out.
Use Cladding
It's common to wrap deck support posts in white vinyl, or simply to leave the pressure-treated lumber exposed. But you can use aluminum cladding to wrap your posts for an alternative to white wrap or exposed wood. If your deck has black railing, wrapping posts in the same black color gives you a uniform, sophisticated look.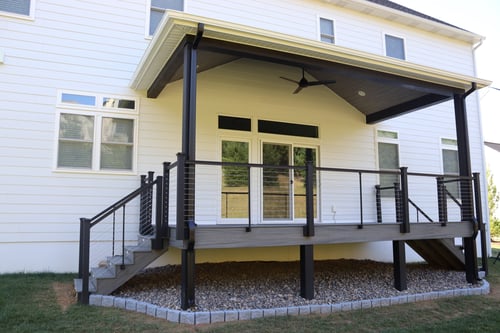 Aluminum post cladding on this deck gives it a uniform look
Or maybe you want to wrap your posts in a color? Painting white vinyl wrap isn't recommended and often voids the warranty, but aluminum cladding can be powder-coated with any of the same colors that railing is coated with. Have a green railing and need green cladding for your posts? It can happen!
Add Color
Speaking of color, you can get your railing in made-to-order shades. Powder-coating from Key-Link is available in 10 special order colors, everything from Redwood to Hunter Green to Speckled Walnut. These colors are unique and might just strike a style chord for you. Want to match your home? Shout out a favorite team? Pick your railing color and make a statement!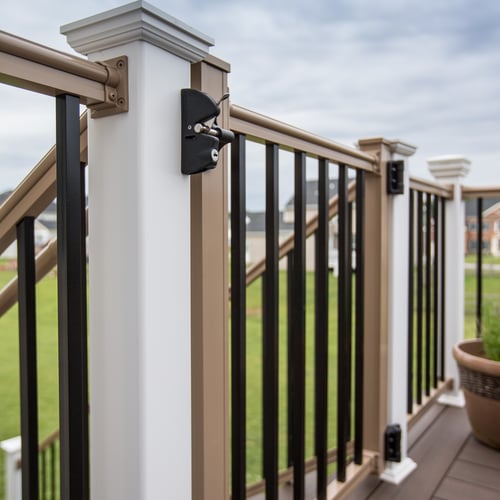 Brownstone railing, black balusters, and white posts!
Change Your Infill
Traditional square balusters make for a lovely living space, but sometimes it's fun to mix it up with different balusters for a different look. Hammered, twisted, bowed, or round balusters are all available from Key-Link to give your railing a subtle (or not so subtle) pop.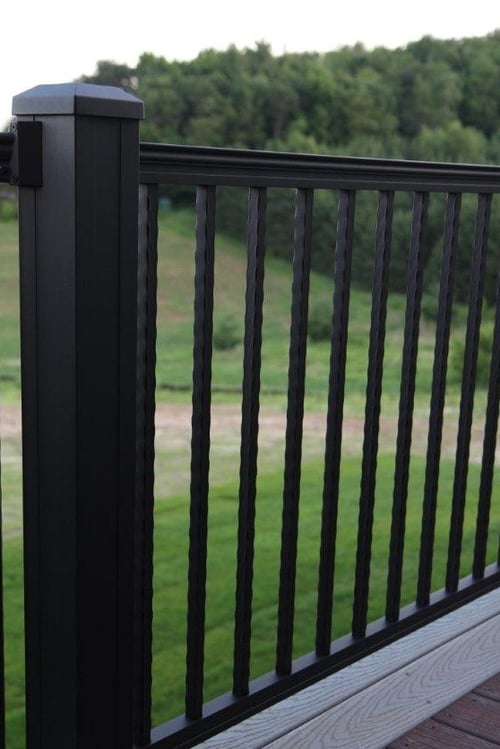 Hammered balusters give this railing character and make it unique
Use your railing and posts to make a style statement, get the look you want, and make your deck the talk of your neighborhood!