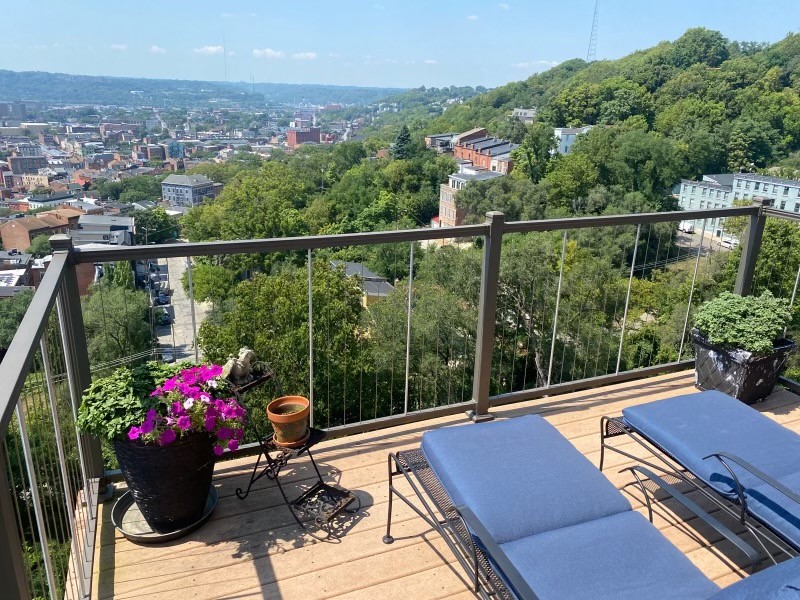 Vertical cable overlooking a Cincinnati neighborhood. Installation by Eads Fence.
Cable railing continues to be a popular choice for homeowners all across the country, with many homeowners opting for horizontal cable railing. Numerous railing manufacturers make horizontal cable systems, and more installers are familiar with it.
But there is an alternative! Vertical cable railing is another option on the cable railing scene and is a fun, unique offering that still provides the modern style and open feel of cable infill. Here are some things you should know about vertical cable railing.