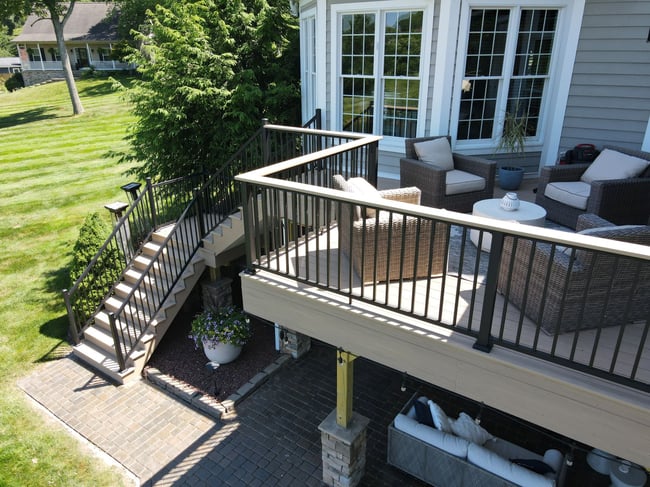 As families head outside for another summer of fun, it's time to think about outdoor living spaces! Outdoor spaces like decks and porches let you enjoy the fresh air, sunshine, and all that summer has to offer without ever leaving the comfort of your home. Getting outside and spending time with family and friends are some of the biggest reasons that people want to add or expand outdoor spaces.
If you're dreaming about an outdoor space of your own, here are four things you should consider before beginning a deck build or remodeling project:
Budget
Knowing how much you can spend on your deck sets the foundation for the entire project. You can dream big, of course, but you need funds to bring your dreams to life. When you have your budget established, start researching the cost of some builds to get an idea of what things cost. Some deck builders will even list the prices of various projects in a gallery along with photos so you can get a realistic idea of what each type of build might cost.
Builder
Choosing a builder for your project is the next step. You may already have your builder in mind, but if you don't, it's not hard to do some research. Look at potential builders' websites, social media presence, and read any reviews you can. Do you have a friend or neighbor with a beautiful deck? Ask for a recommendation! You can also join a neighborhood Facebook group or other social media group to hear from local folks who can give you the good (and the bad) about builders they've used.
You should always pick a builder who has experience doing the kind of high-quality work you want. Look for photos. That friend-of-a-friend might offer you a great deal, but reputable contractors have plenty of stories of poorly built, unsafe decks because someone went with the cheapest possible bid.
Finding someone who takes pride in their craftsmanship is important if you want a well-built deck, whether it's a simple single-level space or a multi-level masterpiece with all the bells and whistles.
Layout and Design
Once you've chosen your builder, he or she will walk you through the design process. Many builders will provide computer renderings or drawings of your future deck to show you exactly how it will look. Things to consider:
How do you use your deck? Will you need a covered space? Room for a table? A designated spot for the grill? Will you eventually want to expand or modify the deck? Do you want lighting?
How will you access the deck? Do you want stairs from the deck to the yard? Where will the stairs be? Will the stairs need a gate at the top or bottom for safety?
Thinking about all of this ahead of time so you can communicate it to your builder will help them design a functional deck space that you love.
Products
Your builder will be great resource for you in deciding what types and styles of decking and railing you should use on your deck. They understand pricing and the labor involved with each type. Decking choices can include pressure-treated wood or capped composite or capped PVC boards. Types of railing can include wood, vinyl, aluminum, or other metals or composites.
You should balance the needs of your budget with your lifestyle needs. Often homeowners are too busy to handle cleaning, sanding, or painting, so they choose composite boards and pair them with a low-maintenance railing like vinyl or aluminum. Others prefer the look and price of treated wood. Your contractor can provide samples of different materials, so you can see them and even touch them for a better idea of their craftsmanship. For example, a railing that looks beautiful in a photo might seem flimsy in person. You can also visit showrooms at outdoor living centers or building material distributors to see items in person.
Whatever you choose, make sure you choose something you like, with a timeless style, that you can live with for a long time. Today's building materials are made to last!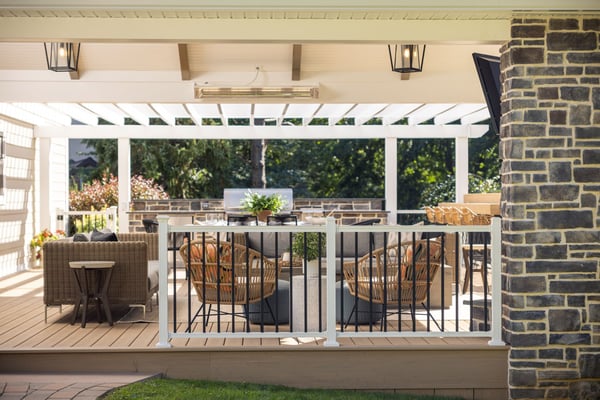 There's a lot to think about when kicking off a major project like this, but in the end it's worth it. With some pre-planning and the guidance of a good contractor, you are well on your way to a beautiful, livable deck space for you and those you love to enjoy for years!