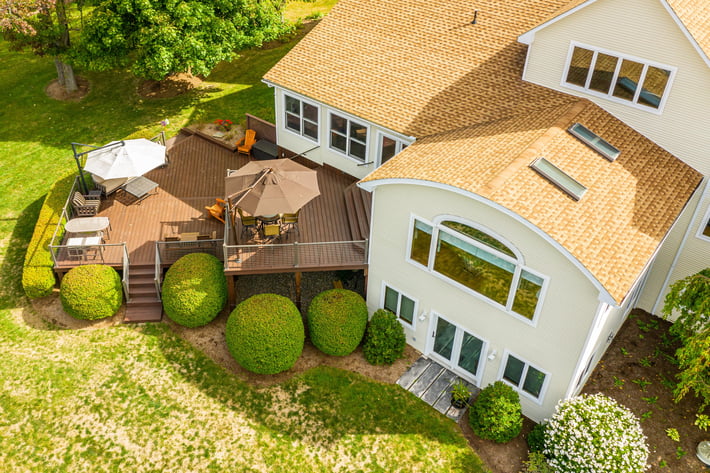 When it comes to aluminum railing, the number of choices in the market can feel overwhelming. Fortunately there are a few questions to ask that can really narrow down your options and help you choose the best system for you. Here are four questions we think that contractors and homeowners should ask before selecting a railing system for their project.
What does it look like?
For the homeowner, this is one of the most important questions! Aluminum is popular because of its modern design and clean lines, so it's important to choose a high-quality and attractive railing with a quality powder coating. A high-quality coating means that your railing will retain its good looks over years of sun and moisture.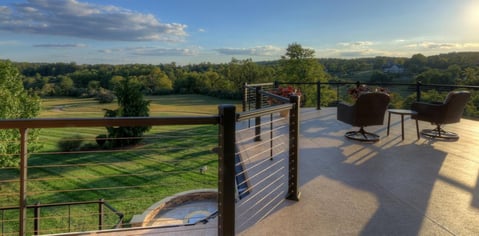 In addition to the quality, the design style is important too. What do the colors look like? What are the baluster or infill options? If choosing horizontal cable, does it require one corner post or two? Taking a look at all of this can help homeowners make the best choice.
How easy is it to install?
If homeowners care about design, contractors care about installation! Aluminum railing should install easily and quickly, with standard tools. The faster a contractor can install, the faster they can move on to the next job and the more they save in labor costs on site. Things like self-centering brackets, preinstalled fittings, and other small touches can save hours when installing multiple sections.
In addition, a high-quality product that installs quickly and easily the first time will result in fewer call-backs for contractors.
Does it rattle?
This is something that buyers don't always think about, but it's a real concern. Lower-quality aluminum systems can rattle when balusters and rails come into contact, like when someone is walking across a deck. To avoid this, aluminum railing should have inserts of some kind to hold the balusters firmly in place. At Key-Link, we use vinyl.
Does it come with a strong warranty?
The warranty is another thing that homeowners often don't consider—until they need it. If there's a defect or other issue, does the company stand behind their product and make things right? Also, do they offer a labor warranty? If the company doesn't have any sort of labor reimbursement, customers get new product, but must pay someone to install it or install it themselves.
--
Once you have the answer to these questions, you can move on with confidence knowing that you're adding quality railing to your deck or porch that you can enjoy for years.