Black aluminum post wrap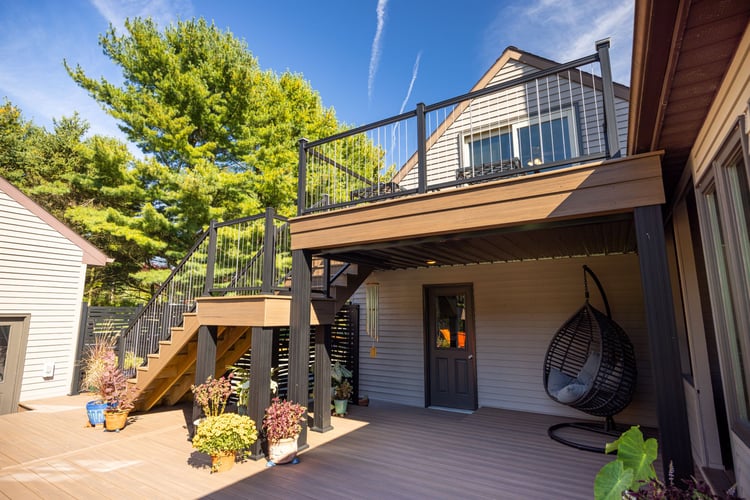 You've chosen your decking. You've selected your railing. Now you're faced with the question: what about the support posts? Support posts are the posts that hold up your deck, normally pressure treated 6x6s. Quality deck builders will offer ways to address these posts, but here are 4 of the most common ways to handle them, with pros and cons of each.

Leave the posts alone
This is the cheapest option in the short-term, because it requires no extra material or labor. You simply leave the wood to weather as it is.

Pros: no extra expense!
Cons: looks unfinished, wood is exposed to the elements over time which leads to deterioration, free access for insects like carpenter bees and termites
Paint them
Painting posts is another solution. Paint is inexpensive and you can even do the work yourself!
Pros: inexpensive, can be DIY, match paint to other elements of your home, gives the posts a more finished look
Cons: you'll need to repaint periodically, insects can still damage the wood

White vinyl wrap covers the fascia and posts on this deck
Use vinyl wrap
This is an extremely popular choice with many contractors! Once you start to look for it, you'll probably see white vinyl wrap everywhere.
Pros: looks clean and finished, can be easy to install depending on the type of wrap, vinyl is a long-lasting material that covers and protects the wood
Cons: usually only available in white (painting voids warranty in most cases), adds some expense to the project
Use aluminum wrap
While not yet as widely used as vinyl wrap, aluminum post wrap is growing in popularity as more builders and contractors learn about it. Aluminum wrap is powder coated, which means you have many color options. Match your railing, your home, or anything else!
Pros: looks clean and finished, easy to install, aluminum is a long-lasting low-maintenance material that covers and protects wood, can be any powder coating color
Cons: adds some expense to the project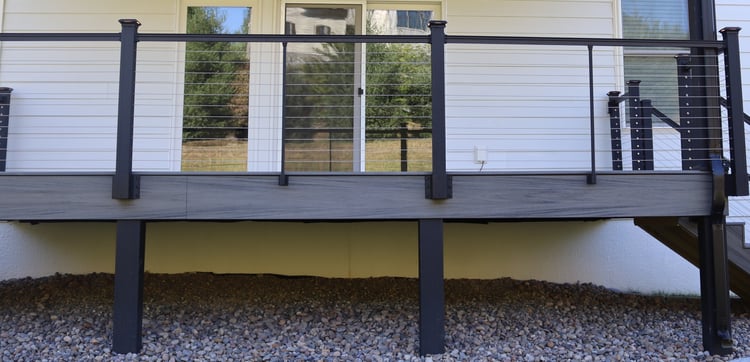 Black aluminum wraps these posts and matches the railing exactly
Talk to your contractor about the best way to handle your situation and posts in a way that suits your budget. The posts can be extremely visible, so make sure you get the look you want!