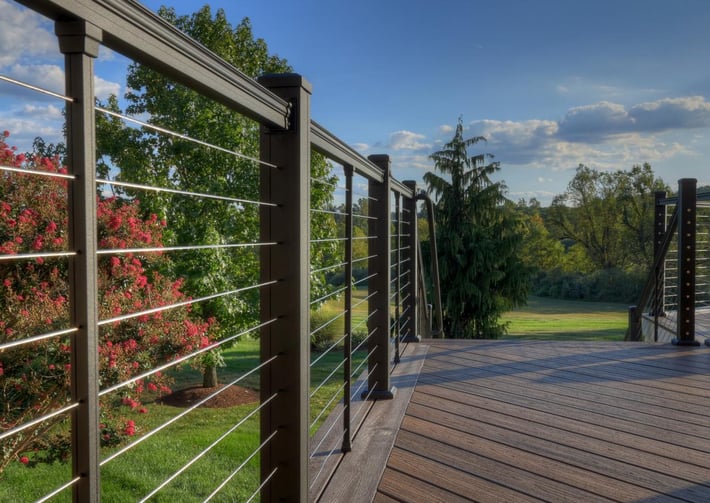 One of the most asked questions about horizontal cable is, "is it code compliant?" The answer is yes, in most U.S. municipalities that fall back on international residential or commercial code. (Always check with your local officials, however, as rules can vary).
There are a few specific items to pay attention to when installing horizontal cable to make sure that your system is safe or to answer objections you might hear. Education is the key when working with horizontal cable.
Posts
The most important part of the horizontal cable system is the posts. Securely installed posts won't bow when the cable is tensioned and they provide stability for the system. A post that's not installed properly can bend inward as the cable is tightened and compromise the safety of the railing. Posts should be installed according to the manufacturers' instructions and the cable should be tensioned to the recommended weight. It's important to check with local code officials to see if your municipality has requirements for cable tension.
Intermediate Balusters
Different manufacturers have different names for this piece that sits in between the posts, but this support baluster is crucial for safety. Regardless of manufacturer, a vertical support is required by code every 3' or less to prevent cables from being spread apart. This helps to ensure that no children or pets could force the cables far enough apart to get stuck. The intermediate support baluster, while providing some support for the top rail, is primarily for preventing the cables from being spread apart.
With Key-Link's system, each 6' section requires one intermediate support baluster and each 8' section requires two. The appropriate number of balusters are included in the boxed section for ease of ordering.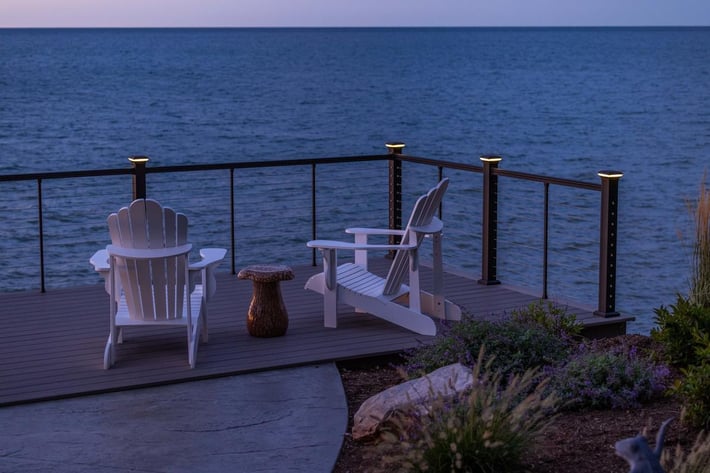 Ladder Effect
This is the objection that most people raise when they see a section of horizontal cable. In fact, the "ladder effect" first appeared in Residential Code manuals in 2000 but was removed in 2001 and even after much research and discussion it has never been reinserted. Commercial code never referenced the ladder effect at all. Some code officials might still cite an old code manual or have stricter rules about horizontal cable, but in the United States there is no code ruling against horizontal cable. Horizontal cable is indeed code compliant.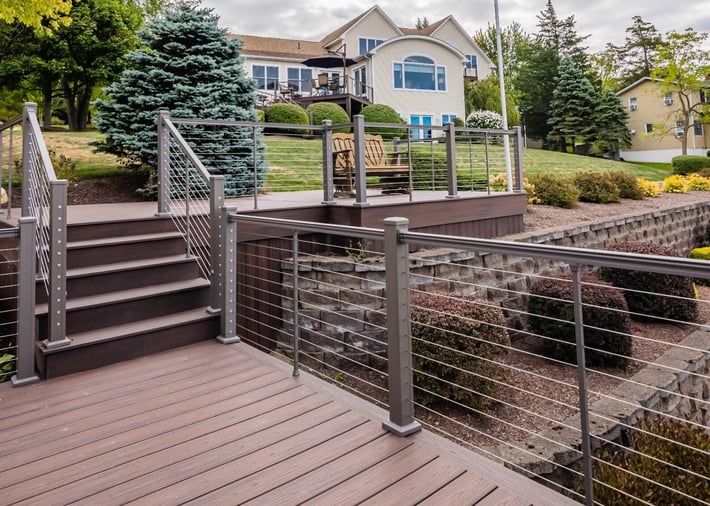 Loosening Cables
Over time, cables can lose their tension, due to normal wear and tear or with the expansion and contraction of the surrounding materials over time. With Key-Link's system this is easily remedied with an Allen wrench. Both ends of the Key-Link system allow for tensioning, so it's easy to insert the wrench and twist to tension to the proper measurements.
Key-Link is happy to provide code support or answer questions about our horizontal cable system. You can see our offerings here or use information on our Contact page to reach out.