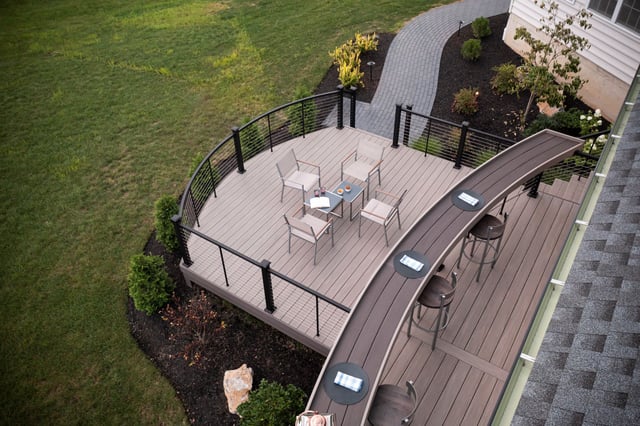 An extensive multi-level deck, built by a quality contractor.
How do you find a good contractor? For people without connections in the building trades, it can be a challenge! We've all heard horror stories of unreliable contractors who didn't finish a job or cut corners and left damage for someone else to clean up.
Fortunately, there are good, ethical contractors in most regions. Here are some ideas for how to find the quality builders in your area.
Look Around
Word of mouth is a wonderful way to find a contractor and asking in neighborhood Facebook groups or checking with friends can help you narrow your options considerably. But even if you don't have a local connection, you can still look around. Do you see builders' names on trucks, signs, or billboards? Go to Instagram or Facebook and look them up. Do they show their work on social media or get comments from customers? Read Google reviews. One bad review is not something to worry about, but if multiple people mention the same problem, that's a red flag.
You'll also want to look at the size and style of the work the contractor does. In the world of deck builders, some are known for their $100,000+ builds, while others do smaller projects. Some build unique and modern decks with interesting artistic features, while others do more traditional outdoor spaces. Look for a contractor who is currently building the type of deck you want and can afford.
Don't Go Cheap
Even with a significant budget, it can be tempting to go with the lowest bid you receive. But the best contractors are rarely the least expensive. If your research indicates that you've found a trustworthy builder who does quality work, then their effort is worth paying for. The same goes for products. You might think the materials that your contractor chooses are expensive, but he may be choosing the products because of their quality, ease of installation (saving time and labor costs), or because he has had positive long-term experiences with them.
Educate Yourself
Before you choose a contractor, you can start looking at contractors' work online. If you follow a particular builder on Instagram, you can observe before they even know you're a potential customer. You can also check out deck builders in general to learn best practices, even if they're not in your area. All of this is education! Now when you sit down with a potential contractor, you'll be ready with some intelligent questions about how they build and why they use the products they've chosen. If you are asking with genuine curiosity, a good contractor will happily answer these questions.
Starting the process of finding a contractor can be intimidating, but good contractors want to be found and want to share information with you. Doing a little research beforehand can help you find the perfect contractor or builder for your outdoor living area or any construction project.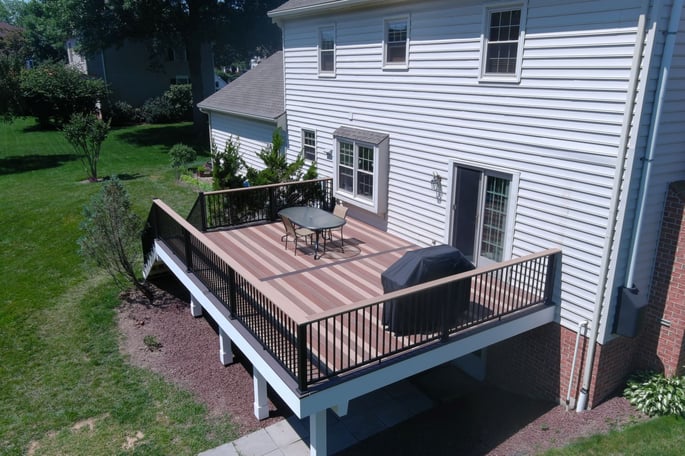 A high-quality but smaller deck built a by a reputable contractor.