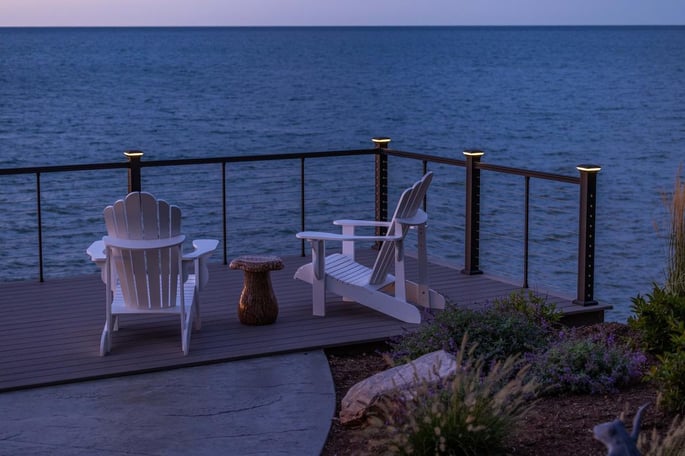 Size, scope, budget, color, decking, railing—these are just a few of the many considerations that your contractor will put before you when it's time to discuss your project. And they'll probably ask about lighting as well, since more and more homeowners are asking for lighting design as part of their deck build.
The good news is that with post lights, stair lights, and accent lights, you can use lighting to enhance your deck and make it the envy of the neighborhood. Here are just a few of the reasons deck lighting is an essential part of your outdoor living space:
Usability
Giving yourself additional living area for working remotely or playing together is a wonderful part of having a deck. But in spring, fall, or in late on a summer evening, dim light can take away from the function of your space. Darkness or dim light is a great way to relax, but a drawback if you're trying to read, play, or enjoy a meal. And, with lights, entertaining gets much easier. Your guests can stay on the deck and enjoy talking even after the sun goes down.
Adding lighting to your deck extends its usability long past the end of traditional "deck season" so even in April or October you can eat or play on your deck late into the evening if the weather permits.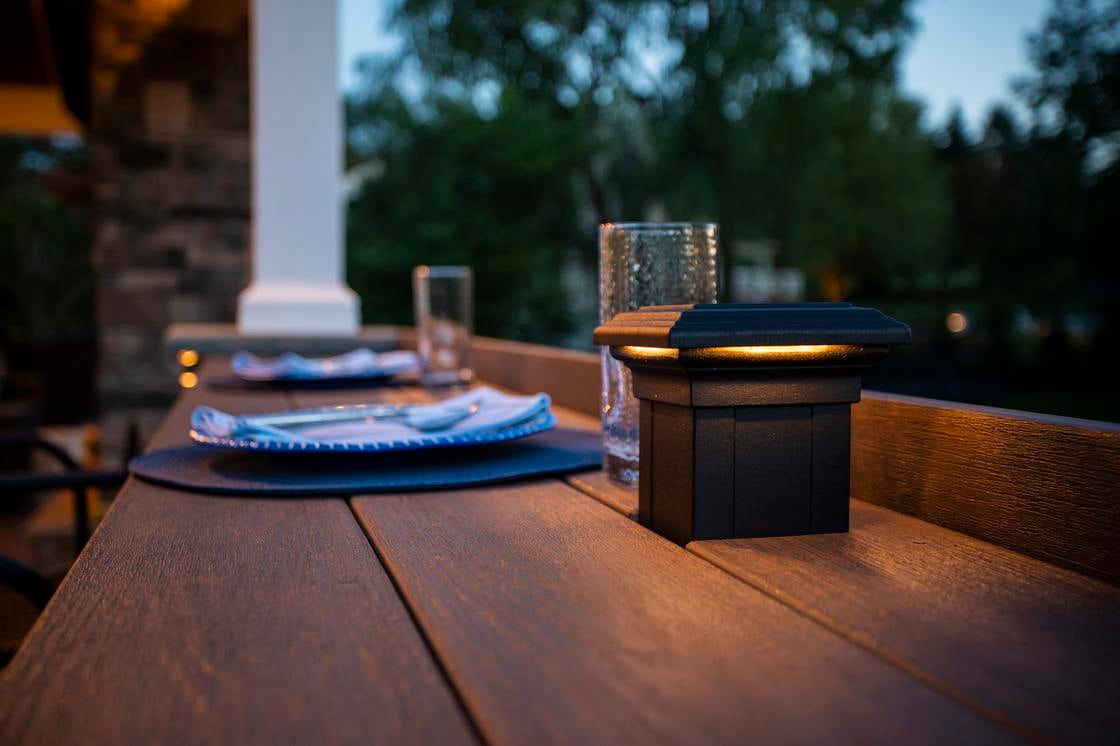 Security
A deck provides another point of access to your home, so lighting it up for safety and security is important. Stairs or other trip hazards can be illuminated to avoid injuries for your welcome guests, while lighting will deter unwelcome guests. With dusk to dawn lighting, your deck will stay lit all night making it harder for anyone who might want to sneak onto your deck to do so without being spotted.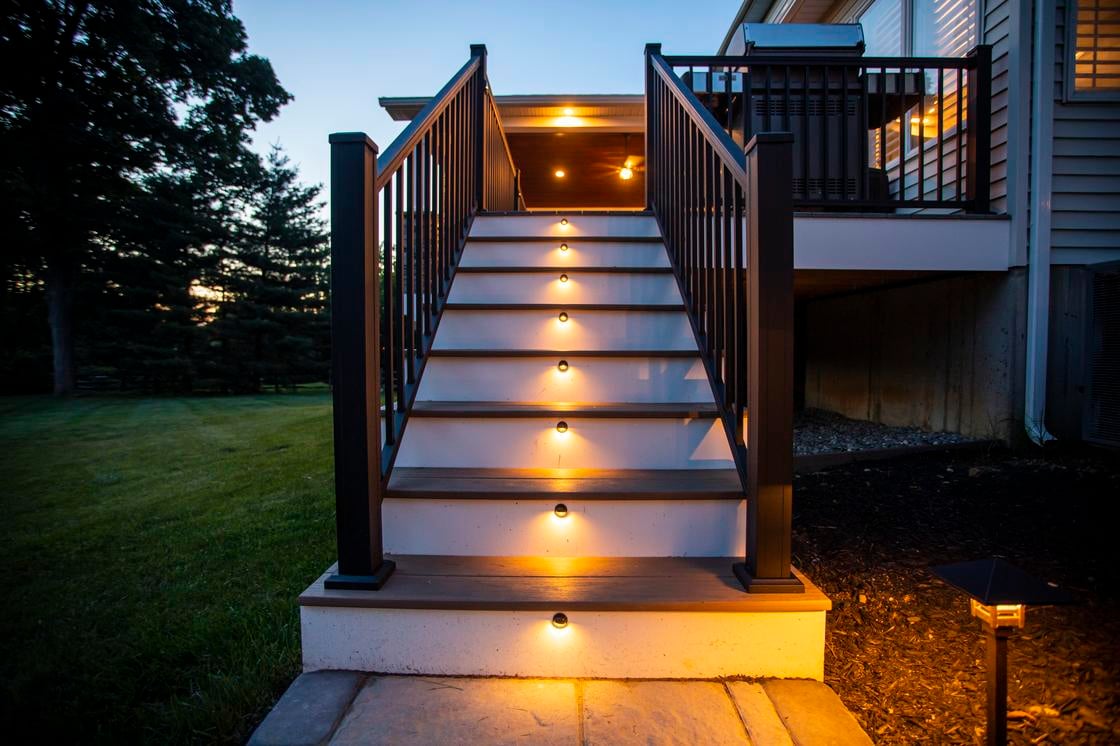 Consistency
If you decide to retrofit your deck later, you may not be able to find matching lights. Or, if your railing has weathered a bit, as they all do, the lights won't be the exact same shade. Choosing lighting with your railing means that you get consistent looks and matching lights. Many companies supply lighting to match their railing exactly, so you can get a seamless look from post to light.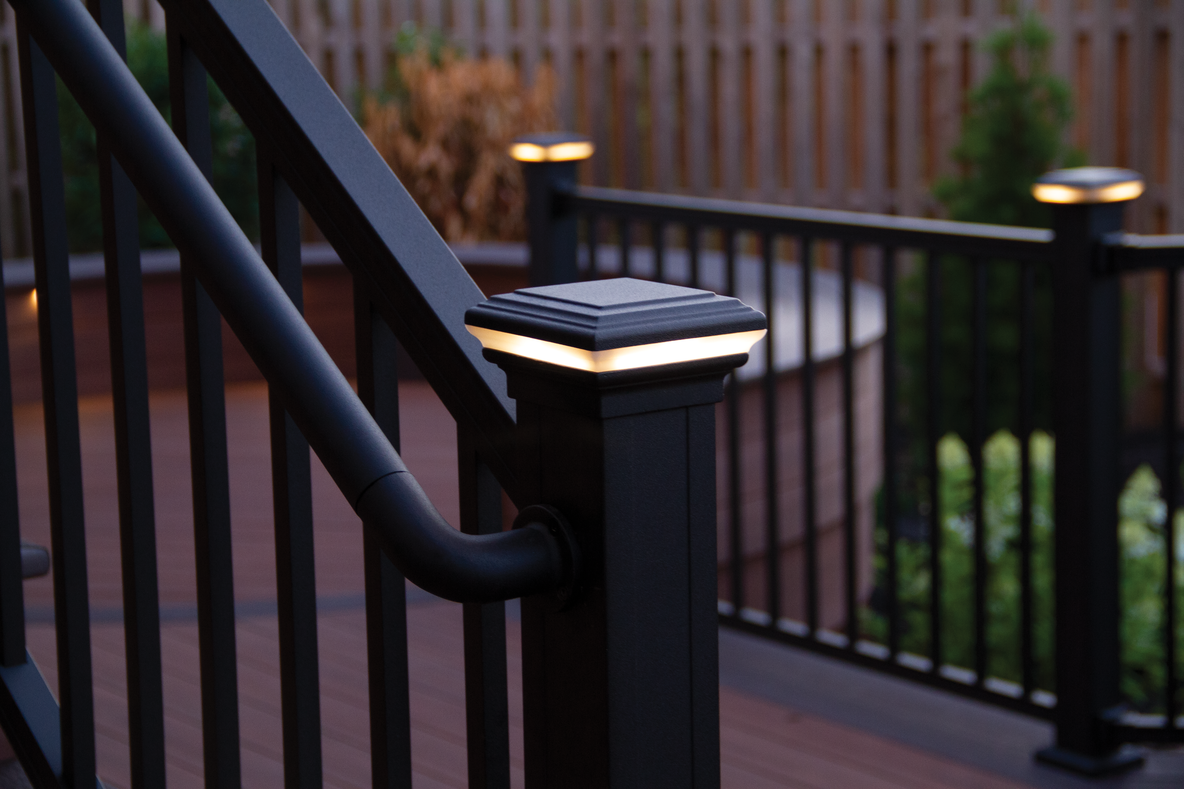 Ambiance
There's just something comforting and charming about lighting that warms up a space and creates a welcoming feel. If you're building a true outdoor retreat, mood lighting is one of the ways to build a calming atmosphere for relaxation at the end of a long day.