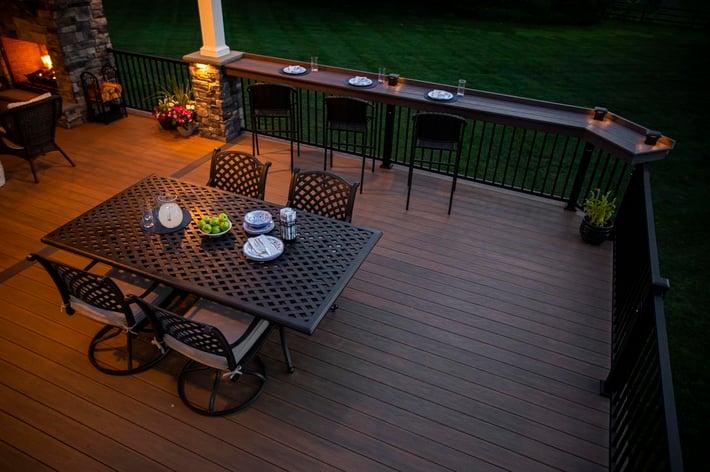 Traditional black aluminum railing and balusters is a classic look
If you've landed on aluminum, you've already made a great initial choice for your deck railing! Now, if you need to narrow down the style, here are three things to consider when choosing:
Budget
The first thing you want to look at is how much you have to spend. At one end of the spectrum, you have small-profile aluminum railing with simple balusters. This is the most budget-friendly aluminum option because it requires less material and complex machinery to produce. As you move into more high-end options, you'll find vertical cable infill and horizontal cable options. The costs of these systems depends on things like how many posts you need and, of course, how big your space is. You'll also need to decide if you want deck lighting to enhance your space.

Another thing to look for are ways you can save time on installation. If one railing is priced slightly higher than another, but takes a contractor less time to install, the savings can more than cover the higher cost. For more on this, see our post 4 Questions to Ask Before You Choose Aluminum Railing.
Setting
Aluminum railing looks great anywhere and cable infill is always a nice choice. But if you have a setting like a lake front home or a mountain view, cable is a huge bonus thanks to its minimal nature. Cable railing almost disappears when viewed from a distance, making it ideal for those long, breathtaking views.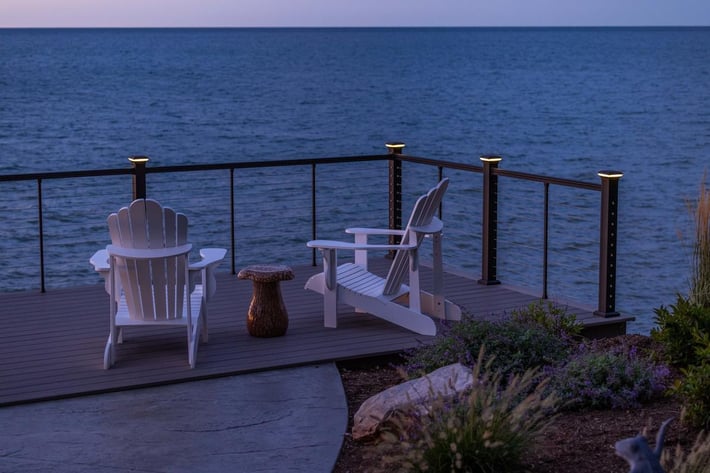 For those of us with a less breathtaking view from the backyard, cable still works beautifully, and can really shine on a small deck where openness is key. But even traditional black aluminum tends to fade into the background when taking a long look out into the yard.
Style
What does your home look like and what style of railing would fit it best? The right cable railing can look beautiful even on a very traditional home and is a clear winner on a contemporary home. Black aluminum railing in traditional colors can go almost anywhere. And of course, both cable and standard aluminum railing fit the modern farmhouse style. Take a look at your architectural style and colors to determine the best fit for your living space.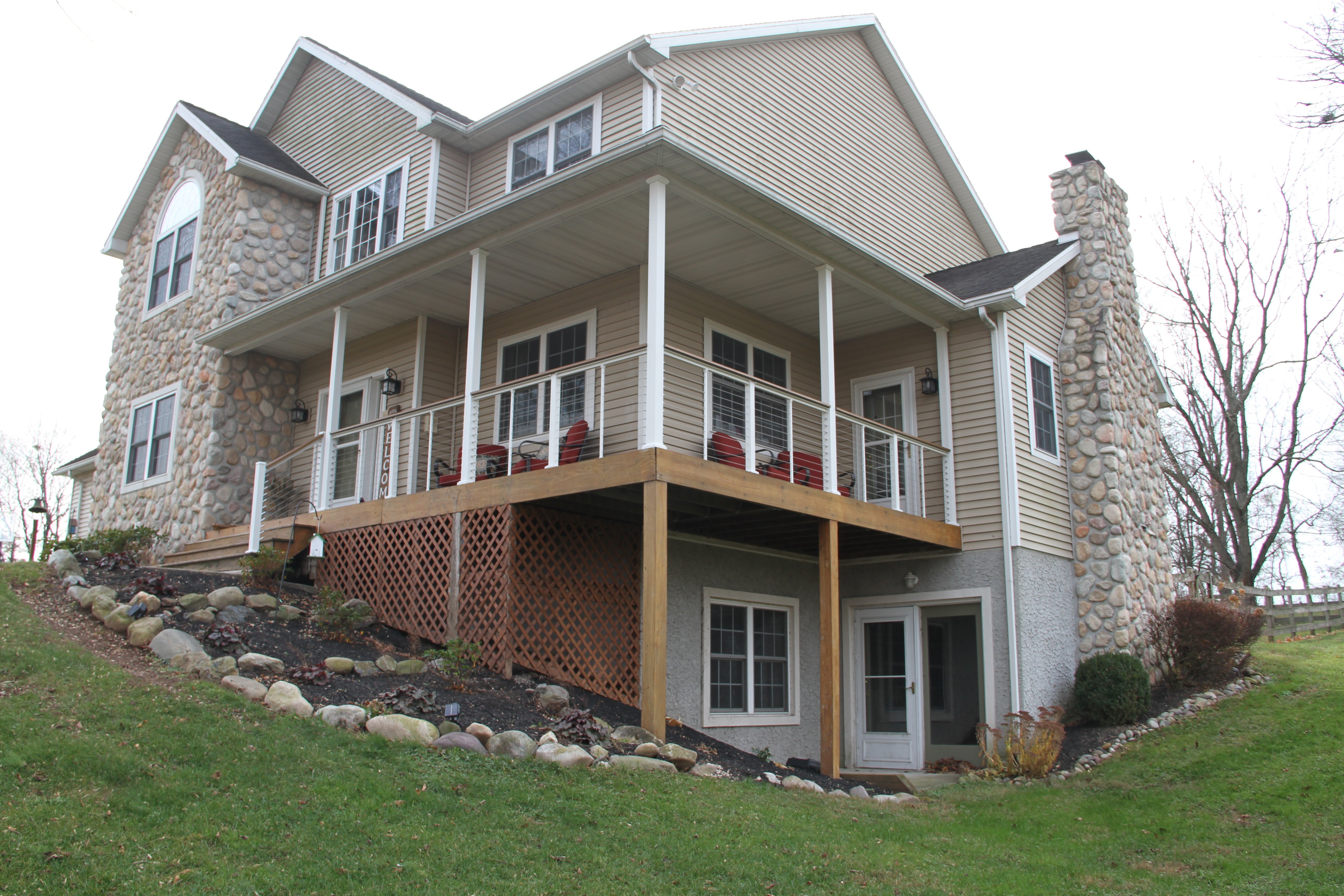 Cable railing on a traditional home still blends well! White with drink rail was a good color choice for this home.
Once you've figured out what style and color railing you want, make sure to read our blog post How to Find a Quality Contractor so you can bring your dream outdoor space to life!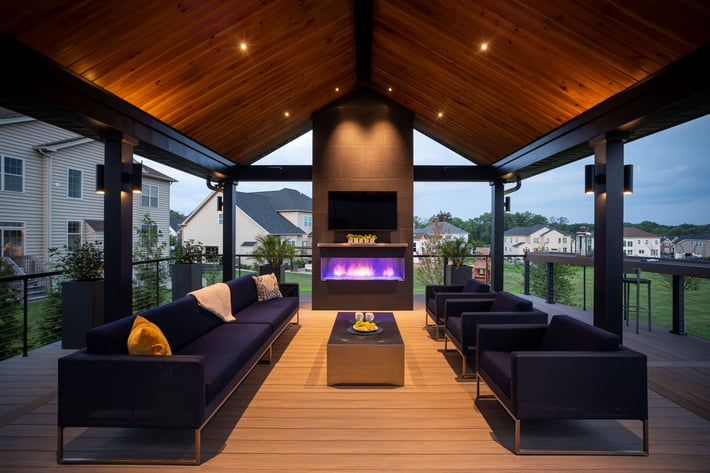 A modern outdoor living space using dark finishes and horizontal cable